Weekly Weather January 26, 2015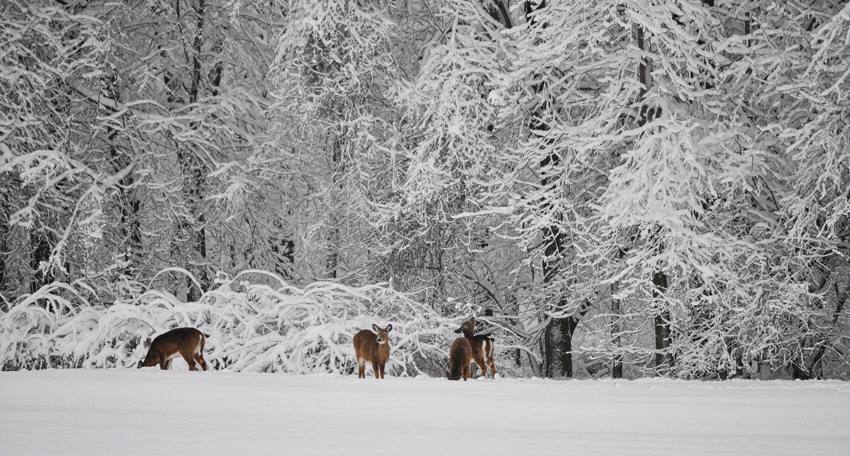 Try ~ Pink
Oh oh
Ever wonder about what he's doing?
How it all turned to lies?
Sometimes I think that it's better to never ask why
Where there is desire
There is gonna be a flame
Where there is a flame
Someone's bound to get burned
But just because it burns
Doesn't mean you're gonna die
You've gotta get up and try, and try, and try
Gotta get up and try, and try, and try
You gotta get up and try, and try, and try
Eh, eh, eh
Funny how the heart can be deceiving
More than just a couple times
Why do we fall in love so easy?
Even when it's not right
Where there is desire
There is gonna be a flame
Where there is a flame
Someone's bound to get burned
But just because it burns
Doesn't mean you're gonna die
You've gotta get up and try, and try, and try
Gotta get up and try, and try, and try
You gotta get up and try, and try, and try
Ever worry that it might be ruined
And does it make you wanna cry?
When you're out there doing what you're doing
Are you just getting by?
Tell me are you just getting by, by, by?
Where there is desire
There is gonna be a flame
Where there is a flame
Someone's bound to get burned
But just because it burns
Doesn't mean you're gonna die
You've gotta get up and try, and try, and try
Gotta get up and try, and try, and try
You gotta get up and try, and try, and try
Gotta get up and try, and try, and try
Gotta get up and try, and try, and try
You gotta get up and try, and try, and try
Gotta get up and try, and try, and try
You gotta get up and try, and try, and try
Gotta get up and try, and try, and try
It's a three page week ~ I print out the aspects every week before writing the column. Usually there are a page and half of aspects and sometimes there are two pages of aspects.  This week we have a three page week! That means the world is going to be running from one place to the next experiencing all the energy taking place above our heads down here on earth.  Busy, Busy, Busy!!  The front half of the week has oodles of aspects.  Thursday and Friday are huge and choice filled.  The weekend holds quite a bit of emotion, pain and sadness.
Most important, Mars is a busy guy this week!  Mars in Pisces trines Poseidon, another watery fellow, on Tuesday, bringing buckets of fluid our way in the form of frosty water!  The East Coast is anticipating a HUGE snowstorm… Feet not inches!  Mars quintiles and contra parallels Sedna, another Ocean Goddess, on Tuesday and Thursday respectively, saying we'll be getting OUT, digging OUT of the Snow storm as of Thursday.  Right after that, Mars sextiles Pluto on Friday, activating a health energy ~ be careful shoveling all that snow! That starts to get us back to work!
Finally, and perhaps most important, Mars joins up with Chiron at 15 Pisces on Saturday.  Mars aspects build in intensity as they approach their target.  Mars/Chiron conjoined starts a new two year cycle around how we heal our soul's wound and take action in the world.  Of course, Mars usually WOUNDS US AS he starts a new chapter.  So be careful of knives, weapons, emotions and things flowing out of control…Chiron was wounded by poison from Medusa's blood so watch for poisons and blood infections.  No fooling around with them!  These are heavy duty aspects so go to the doctor when in doubt about ANY health matters.
Chiron represents where we have a deep soul wound in our being. Chiron was wounded in a way that never healed. We each have a soul wound that will not heal in our current life time. We can figure out how to work with it.  We can accept it.  We can use OUR wisdom to help OTHERs heal their wounds.  However, we NEVER heal in this spot.  Unfortunately, our wound will be activated this week by Mars coming to join Chiron.  As Mars approaches Chiron, we'll have some kind of experience that activates the deep, unrelenting sadness in our soul. Bless that space. Be gentle with yourself. Trust the process of Mars piercing the wound and asking us to go into that space in a kind and loving manner with ourselves.  The world can be a rough place sometimes.
Venus enters Pisces on Tuesday, adding more water and fluid to an already sodden sky.  She's in Pisces until February 20.  The North Node, responding to and ruled by Venus in her exaltation, invites us to partner, collaborate and share with others.  Venus in Pisces is a kinder, gentler Venus who sees the soul's potential rather than the reality of dirty socks and smelly parts.  She's all about gracious and genteel!
Right before Mars sextiles Pluto and joins Chiron, Venus squares Saturn on Friday.  Love and relationships that aren't fulfilling a higher purpose or showing up in a way that supports our new vision reach a tipping point and shift in energy.  This is an argument or fight energy.  It is the set up for the tough energy on the weekend.  On Sunday, Venus joins up with Neptune to start a new year long cycle around her dreams.  Getting to Sunday will be harsh.
Vesta enters Aquarius on January 28 making house and home a priority.  She's in Aquarius until March 28.  She looks at things and gets rid of them if she doesn't love them. You'll find you are clearing out drawers, closets and cupboards with her passage through Aquarius.  Donations to charities actually go UP as she gives stuff away to groups she supports.
Mercury has a number of aspects inviting consciousness as he moves retrograde backwards through the zodiac.  He links up with the Sun in Aquarius by retrograde making him rather opinionated and not so willing to share or compromise on his "ideals".  He's kind of cold and chilly actually.  Watch for invitations and offers on Wednesday ~ they should be seriously considered.
Uranus and Pluto continue to travel forward together, on the road again, separated by about a degree as they approach their final, seventh square on March 15.  Their energy will continue to be intense.  On any given day, you can be either Pluto or Uranus as you and the world bounce along in all this turbulent energy.
We enter a period of frequent day long void Moons because Saturn entered Sagittarius.   The last degrees of the various planets are in early degrees in the zodiac. Take the day long void moons and use them to connect with your spiritual purpose on earth.
All week, the Moon has productive and pleasant ending energies with three, count them, THREE day long void moons ~ Wednesday, Friday and Sunday!  Monday's Aries Moon goes void in the Morning and enters Taurus. Taurus Moon on Monday, Tuesday and Wednesday has great closing aspects of a square to Jupiter ~ promising over doing and over spending.  Moon is void Wednesday ~SNOW DAY!!  Wednesday night Moon enters Gemini for Thursday and Friday with closing aspects of a sextile to Jupiter ~ more days to get things accomplished. Moon is void all day Friday. The weekend is tougher. Lots of ending energy and deep wounding energy ~ very, very emotional as the Moon is in Cancer.  It is void all day Sunday too.
There will be lots of departures of people hanging on by threads or who are sick or have emotional wounds that seem impossible. It is a big suicide week.  Connect and send lots of love to folks who are feeling depressed or suicidal or sad ….Mars joining with Chiron can cause unexpected wounds from knives or water or to feet as both are in Pisces…
Happy Endings ~ Sugarland
Cowboys ride into sunsets
The good guy always gets the girl
Cinderella has just fit
A glass slipper that changed her world
We all know the stories
We all know the fairy tales
We all get the glory of making it for ourselves
From the beginning
We're all looking for a happy ending
Every dream of winning
Every love we've been in
Right from the beginning
We're looking for a happy ending
We've come here with nothing
And take it with us the day we leave
The first and last breath don't matter
It's all the ones that are in-between
It's the reason for living
It's the reason the caged bird sings
It's why we sit in the movies
All the way to the closing scenes
From the beginning
We're all looking for a happy ending
Every dream of winning
Every love we've been in
Right from the beginning
We're looking for a happy ending
And all those dreamers who have come and gone
Who've reached for the stars, who've overcome
You're the hope, you're the wish, you're the truth
Baby, here's the proof
Baby's born in this ghetto
Baby's born with a silver spoon
One tells his Mama I have a dream
One tells his Mama I'll walk the moon
From the beginning
We're all looking for a happy ending
Every dream of winning
Every love we've been in
Right from the beginning
We're looking for
From the beginning
We're all looking for a happy ending
Every dream of winning
Every love we've been in
Right from the beginning
We're looking for a happy ending
Void Moons in the Week Ahead:  When the Moon is Void, it is wise to avoid making important decisions as they tend to be unrealistic, and subject to false starts, errors or unexpected hassles.  Avoid being concerned with things beyond your spiritual center.  It is time for subjective, spiritual and non-materialistic concerns.  Kick back, let life flow, and center yourself.  Connect into your essential oneness with the Universal Forces.
Moon goes void Sextile to Venus on Monday, January 26, 2015 at 09:24:16 am EST.
Moon enters Taurus on Monday, January 26, 2015 at 11:38:20 am EST.
Moon goes void Square to Jupiter on Tuesday, January 27, 2015 at 09:19:32 pm EST. Moon is void Tuesday night and all day Wednesday.
Moon enters Gemini on Wednesday, January 28, 2015 at 05:37:09 pm EST.
Moon goes void Sextile to Jupiter on Friday, January 30, 2015 at 04:25:29 am EST. Moon is void all day Friday.
Moon enters Cancer on Saturday, January 31, 2015 at 02:09:43 am EST.
Moon goes void Trine to Mars on Sunday, February 1, 2015 at 08:37:52 am EST. Moon is void all day Sunday and Monday morning.
Balance of Column on Monday ~ it's a SNOW DAY!!
Anne's Three Radio Shows and Three Recommended Shows Recap:  Listen in to the podcasts via iTunes or by the website links.
Anne's Weekly Weather:  A three page week ~ Chiron and Mars meet up ~ opening old soul wounds and asking us to take a new approach ~ as we start a two year cycle about it ~ to healing them.
Scorpios Talking: Michael and Anne talked about clearing energy and keeping space.
Access Astrology: Heather and Mark spoke and took calls from listeners.
Venus Unplugged: Llorraine Neithardt with Venus lessons for all!! For Jungians, dreamers, poets and visionaries this podcast helps with your individuation and your understanding of Venus!
Got a Lite? Pattie Canova hosts a talk show using wit, candor, keen insight, perception, experience and Tarot to inform, illuminate, enlighten and entertain her listeners.
CG Jung Speaks! There are great readings from Jung! Tune in!  Kendrick Norris, Ph.D. made a wonderful series. He reads excerpts from Jung.  If you are working on individuating, take the time to listen in!
Copyright© 2015  A.C. Ortelee